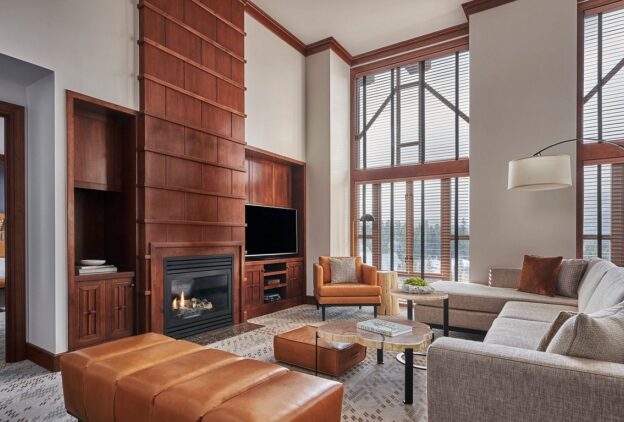 "I wanted to take time to personally thank you and your company for the excellent job you have recently completed at The Fairmont Chateau Lake Louise in conjunction with CRW Contracting. We have completed numerous projects together over the past several years and it's simply amazing how well organized you are and the attention to detail from unloading to placement of all FF & E and artwork…We face many challenges working in the hospitality industry but you have always made it easy because of your professionalism. You and your company have been our first choice for all FF & E requirements and will remain in the future. We will continue to endorse and recommend your firm throughout the industry."
Peter Mirosevic, President,
 CRW Contracting A division of Canadian Rockies Woodcraft Ltd.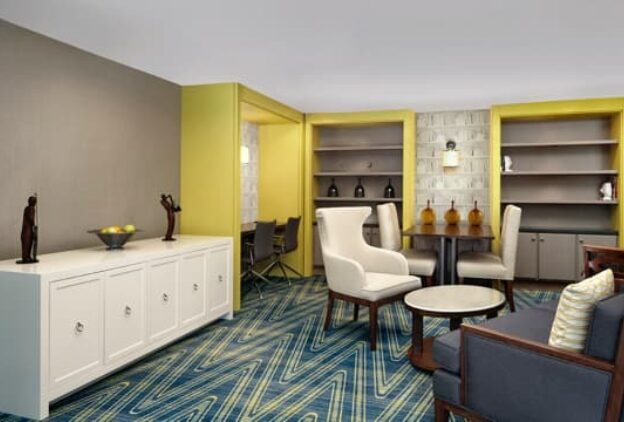 Our company has used The Install Crew on multiple occasions for both furniture install and removal at multiple properties across our hotel portfolio. I have always found Mike and his team to be cheerful, courteous and professional. They consistently provide service above and beyond to meet tight deadlines and will always go the extra mile to ensure a clean finished product.
Brendan Bell, Project Coordinator, Oxford Properties Group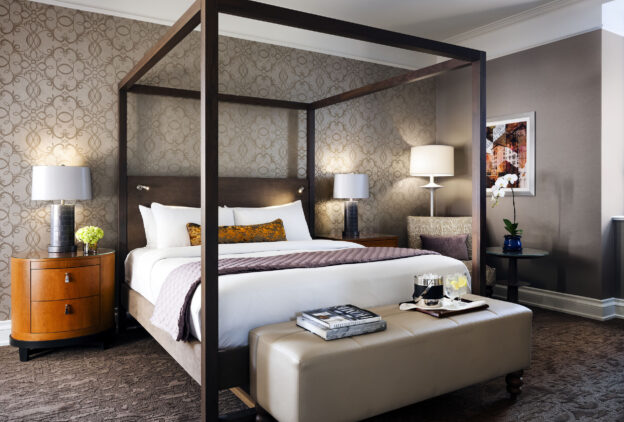 We have known Mike for almost 10 years, working together in the hospitality Industry, through which time his team has consistently demonstrated an in-depth understanding of and respect for the unique challenges of working in operating hotel facilities. Specifically we engaged Mike to undertake two particularly challenging and concurrent installs in 2013 in Regina and Edmonton, each with limited staging space. Mike made the furniture receipt and install process painless by coordinating deliveries from multiple vendors to optimize the available space, including on occasion some multiple handling of product to enable other work to continue unhindered.
Simon Sedgwick, Project Manager, Shurway Contracting Ltd.
The Install Crew is a full-service installation company with expertise ranging from full-package installations to special capital projects, operational supplies and equipment (OS&E), and warehousing.
As experienced installers, we take pride in delivering quality, detail-oriented service. No hotel is too big or too small for The Install Crew. We routinely meet, and often beat, project schedules while "going the extra mile" for our clients. Strong relationships with repeat clients and general contractors reflect our professionalism and trustworthiness.
We know that hotel room and public space renovations can be stressful projects. You need an installer who understands the importance of your project and getting rooms ready on time for your guests. The Install Crew delivers quality work and flexibility, all while meeting your timelines. Whether you need a full-package installation, liquidation, or beds installed, The Install Crew is the company for your job.
The Install Crew began in 2013 after Mike and Penny seized the opportunity to develop a unique and improved approach to installing hotel furniture, fixtures, and equipment (FF&E). Mike laid the foundation for creating a one-of-a-kind hotel installation company with his vision to provide superior service, exceptional quality, and efficiency that would set their company apart. Penny brought a design background and years of experience in hotel renovation, and project management, and fine-tuned the procedures. Their diverse, yet complementary skill sets created a strong foundation, and together Mike and Penny brought their vision to life. The Install Crew has filled a unique niche within the world of hotel renovation installation, building a national reputation for service excellence.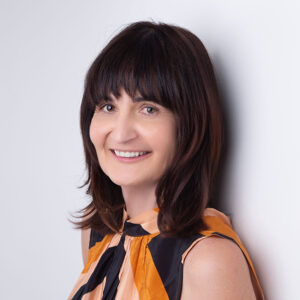 Penny — President and Co-founder
Penny began her career working at Calgary-based SMED International. Her dedicated service excellence and positive, professional approach led her to discover her passion for Project Management. As an owner's representative in hospitality projects, Penny's ability to coordinate multiple projects, developing and managing capital budgets and scopes, and ensuring a collaborative approach results in on-time and on-budget turnovers. Penny brings with her 20 years of experience in project management in new hotel builds and renovations, including 10 years as the co-founder and owner of The Install Crew.
As a business owner and operator, Penny has gained an appreciation and understanding of the value of teamwork, effective listening, open communication, and decision-making. Her leadership style is based on mutual respect, inclusivity, creative problem-solving, and a contagious enthusiasm that makes her relatable to clients and employees.
In 2019, with the loss of her husband and partner, Mike, Penny took the lead and has built up her crew and business again, one room at a time.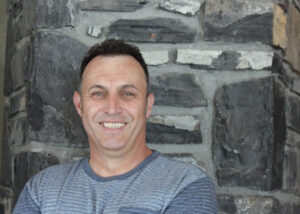 A tribute to our founder, Mike
Mike made an impression wherever he went. His larger-than-life personality perfectly matched his physical presence, distinctive laugh, and incredibly warm heart. Mike was an entrepreneur, and his detail-oriented approach, high expectations, and commitment to service excellence were the foundations that set their business apart from the competition. When he launched The Install Crew in 2013, he took great pride in seeing his vision come to life and consistently exceeded his client's expectations. Mike was enthusiastic when his wife and life partner agreed to join the company full-time in 2018, to support its growing client base and team.
Mike walked the talk, and his investment in training his employees by example rather than words bolstered his reputation as a leader in the hotel renovation installation industry. The Install Crew was in a league of its own among top hotel installation companies. Mike's sudden and unexpected loss in 2019 has left a void that will never be filled. However, Mike's values are woven throughout and guide the company even today.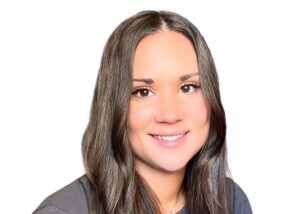 Ferron — Project Manager
Growing up in a big family, Ferron learned the benefits of family values early on. She applies those same principles in her work every day. A "people first" leader, Ferron strives to lead by example in her leadership and project management approach, never asking her team to do anything she would not do herself.
Ferron has a long history of leadership roles, beginning with her first retail management job at just 19 years of age. The commitment and work ethic she developed in that first leadership role led her to additional opportunities nationwide, supporting new and flagship retail businesses throughout construction and licensing to opening day. Her passion and talent for assembling, training, and leading teams saw her transition into retail project management in 2019, paving the way for her natural progression into project management with The Install Crew in 2022.

Do you need a full guest room installation? Are you looking for a company to handle the removal of furniture and fixtures during a hotel renovation? Or maybe you are upgrading guest room TVs and require the installation of new ones?
The Install Crew can handle any of these tasks! From full-package installations to liquidations and more, The Install Crew can complete anything your job requires.
We dedicate a site supervisor to every job, no matter how big or small, who serves as a point of contact for the hotel, the procurement company, the project manager and any other important players. In addition, we provide detailed delivery lists for the warehouse, room plans and room inventory sheets that can be quickly and easily referenced for missing or damaged items. Our dedicated site supervisor, product and room management systems and experienced crew are key to delivering quality work and set us apart from our competitors. Hire The Install Crew and you'll get a talented and experienced group of installers — all doing their best work to get your job done beyond your expectations.
We'd love to be the group that puts your space together!